How We Shape Design Around You
When a potential client first approaches me about design, we have a conversation. It doesn't matter if we are designing a new home from the ground up or simply replacing a few key items, developing a relationship is a crucial part of the process—it's foundational.
This is part of what makes us different from other design firms, and part of the reason why we have client relationships that have lasted more than 50 years. Creating a home for someone is very personal and it starts with personal understanding. I listen as they share details about their lifestyle that I need to know in order to create a space where they will feel comfortable, they will feel at home.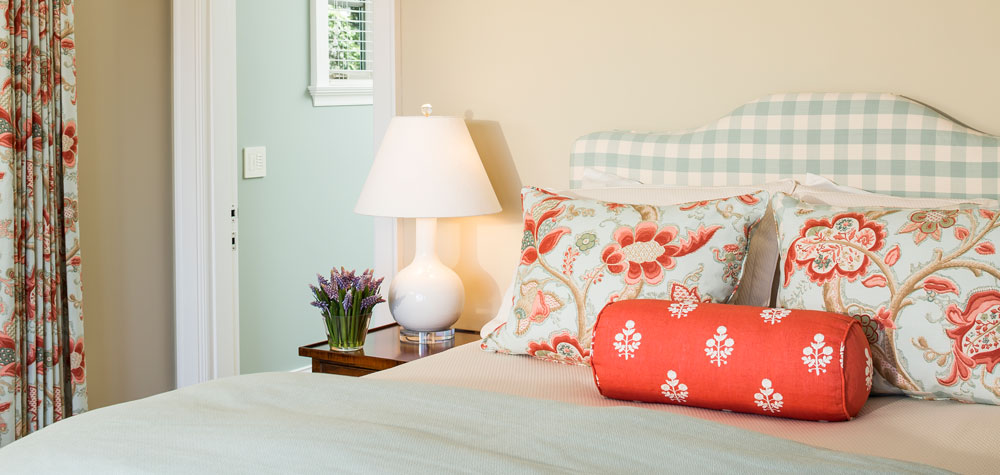 Once we've had our initial conversations, we meet again on the site or in our studio to start putting the pieces together. First comes the big picture—the layout of the house or room, the juxtaposition between the interior and exterior, the correlations between the existing elements. Our goal is to use light, scale, and color to move us through spaces and make sure that "form follows function." Knowing how the space works is everything when it comes to design.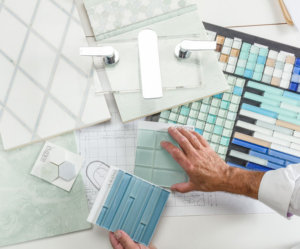 Once we've got a good plan for the major design elements, such as which walls will be moved and where doorways will be added, we can start getting down to the details. Again, it's all about balance—my role is to create the balance that best suits my client's lifestyle and personality. I want to create a space that feels like home to them.
Our ability to use schematic sketches helps our client to better understand why we are recommending our design decisions. These become more refined as we do our final layouts and detailed drawings. Gathering examples of the appropriate furnishing, plumbing and lighting fixtures, and a color palette also helps our client see the spaces come together. We create a project book that details the materials and layouts for each project so that every person—from the designer to the builder to the client—is on exactly the same page. This way, none of our meticulously chosen details are lost in translation.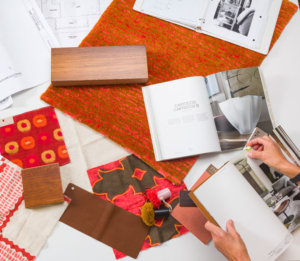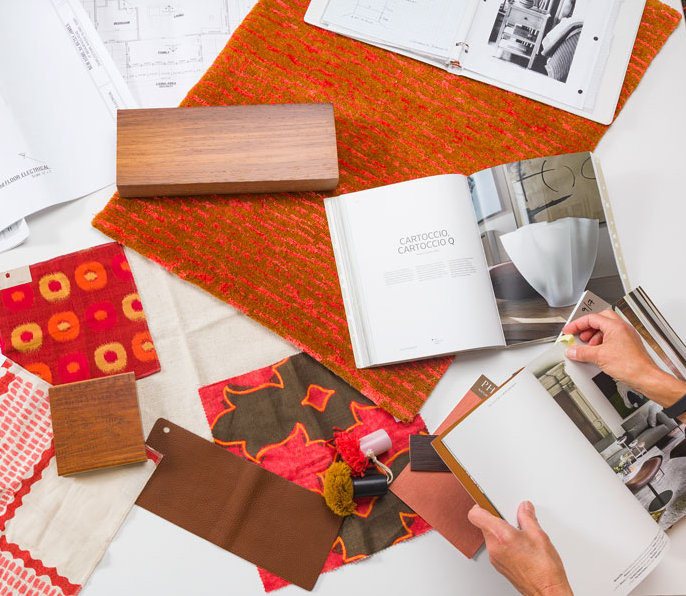 Whether our projects are located in the Upper Valley, a day's drive away, or across the country, the process is always similar. We gather the selected materials and furniture and fabricate custom furnishings in our local facilities. Working with the contractors to discuss details and make sure they have products on site is a step we feel is key to the success of a project.
Our hands-on work ethic continues through the final installation of accessories—details are important to us!
While every project is unique, they all share a fundamental premise. We listen to our clients and fold in the elements of design to create the perfect home for them. The space needs to look and feel as though it grew specifically for the people who are living in it. It needs to reflect their past, their future, their best selves. Too much to ask of interior design? I don't think so!