Designing For Growth
One of the joys of working on a family home is creating bedrooms for growing children while capturing new space for their parents to enjoy as the home evolves to fit the changing needs of its residents.
Getting to know this active and energetic family is a reminder of how much I enjoy our clients! Two career adults and four school-aged children make for a full life. This family deserves to come home at the end of the day to a space that's relaxing and inviting, where they can be together as a family while still relishing their own spaces.
This particular phase of the renovation project occurred when the children were just old enough to reside in bedrooms that were a few steps further away from their parents' bedroom. The children needed rooms that were conducive to relaxing, playing with friends, and doing homework. For the boys, this translated into spaces full of natural light that also gives a sense of openness, so that even as the children engaged in rambunctious activity, the room maintained a sense of calmness and serenity.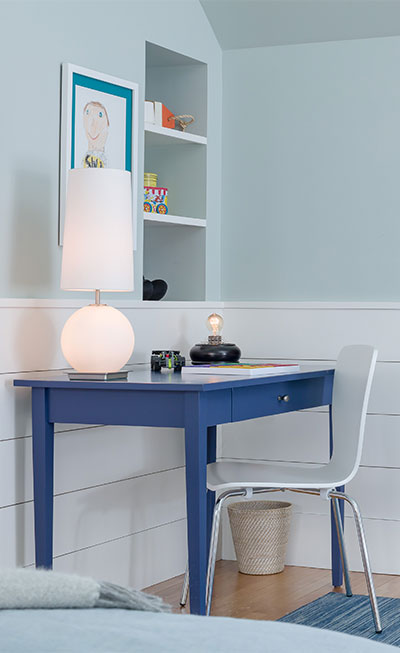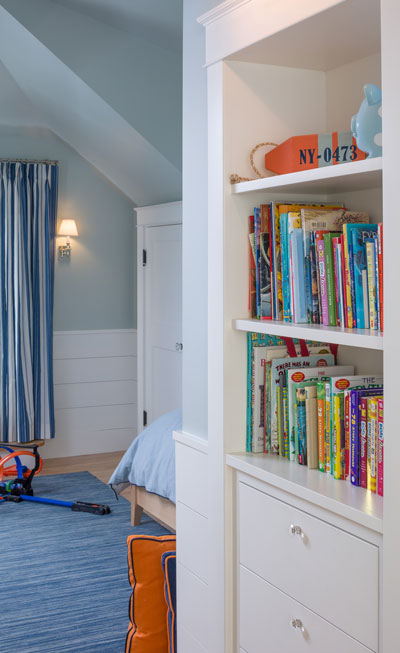 For the youngest, I created a little girl's room that offers comfort and delight as she grows through toddlerhood. We fabricated all the bedding, upholstery, and window treatments at our on-premise workrooms, paying acute attention to the design details that will serve as her spatial companions through childhood. A soft, round rug fills the space and offers an inviting focal point for playing and gathering with friends, while a foam-covered block by the bed offers the perfect landing point as she bounces her way out of bed in the morning.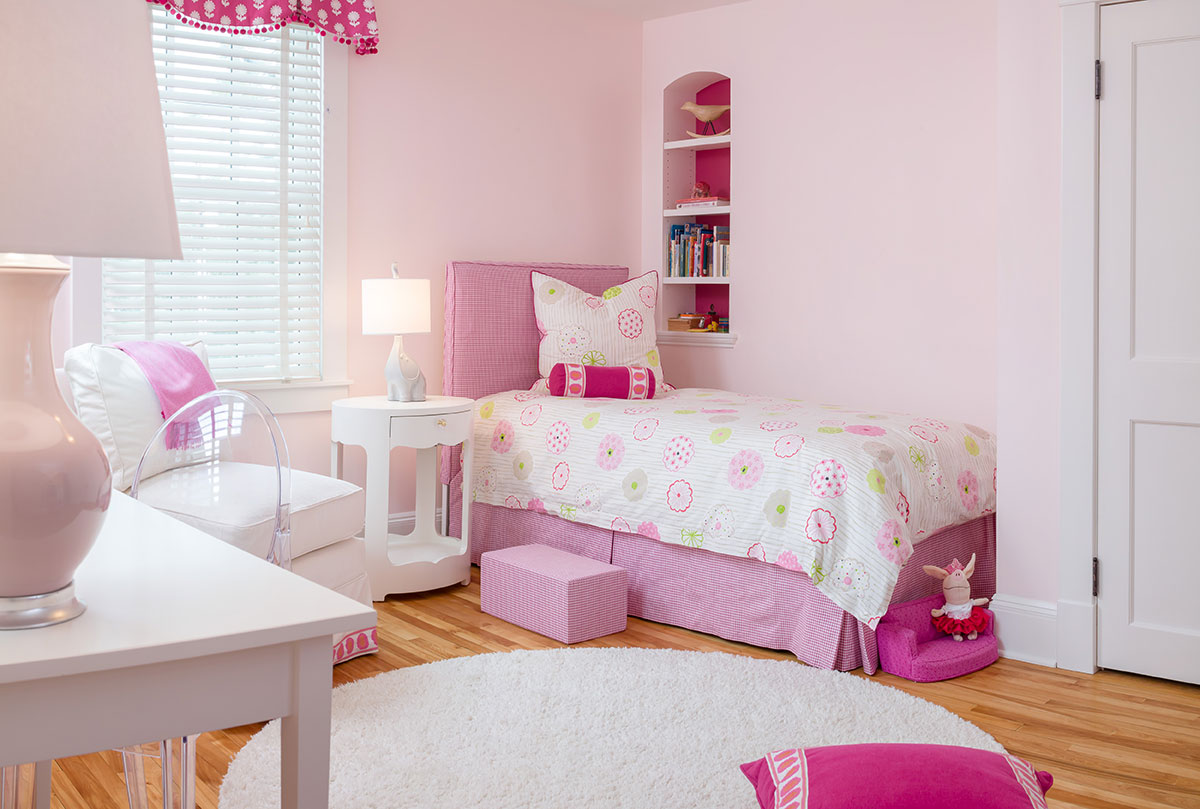 The space that was once a nursery, offered an opportunity for her mother to claim her own study. To create an efficient and beautiful home office, we removed the old bookcases and lighting while designing built-in shelves for a printer and other office tools. We dressed up the radiator with a well-designed cover and styled the shelves with accessories, books, and other selected items. We chose textiles that varied in texture and tone and gave depth to the overall palette, adding to the ambience of calm productivity. We lined the back of the bookcase with a textured wall covering to create a sense of depth and installed sconces over the fireplace that shaped the light with a combination of gilt and glass. The merging of soft, natural materials works to make this small study feel seamless and fluid, carving out an intentional space that is both useful and serene.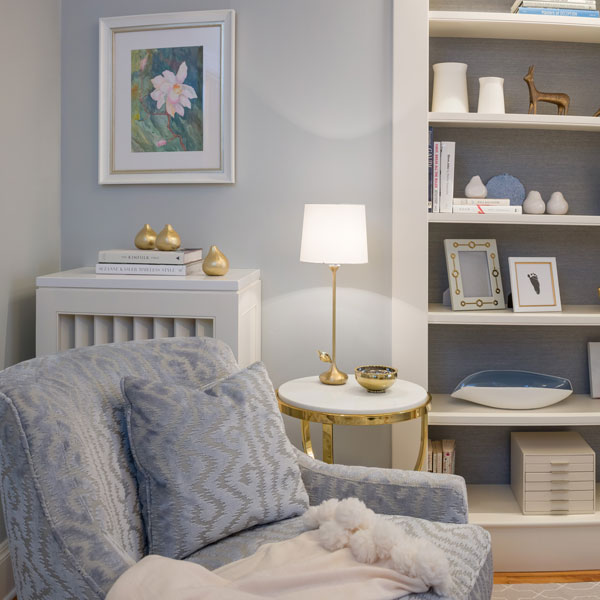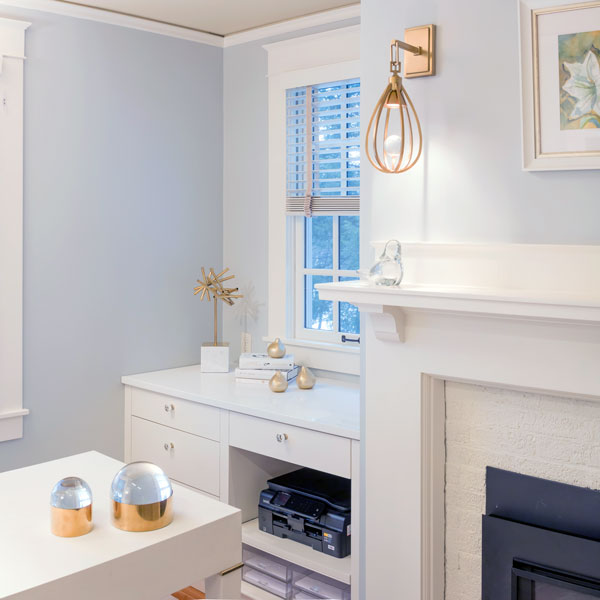 It was a joy to be welcomed into this family's home to help shape the spatial dynamics that will enhance their daily lives as the children continue to grow and develop.