A Home in the City
An urban apartment offers up just the kind of delightful challenge that we relish—taking an existing space where the windows and exterior walls had to remain and discovering ways of shaping the interior layout with fluid details and better light to create a comfortable home.
This client couple spends part of their week at their home in rural New England and part of their week at meetings or in Boston. It became clear that in order for these busy professionals to make their schedules both more efficient and less frantic, it made sense to purchase an apartment and create a true home where they could relax, entertain, and find peace during their days in the city.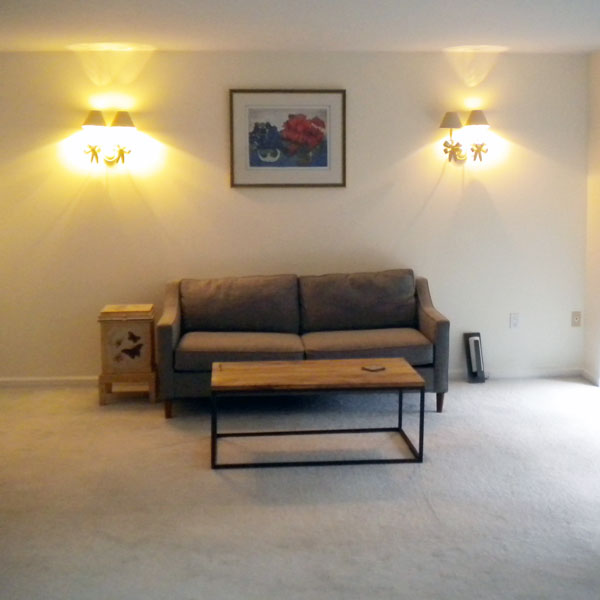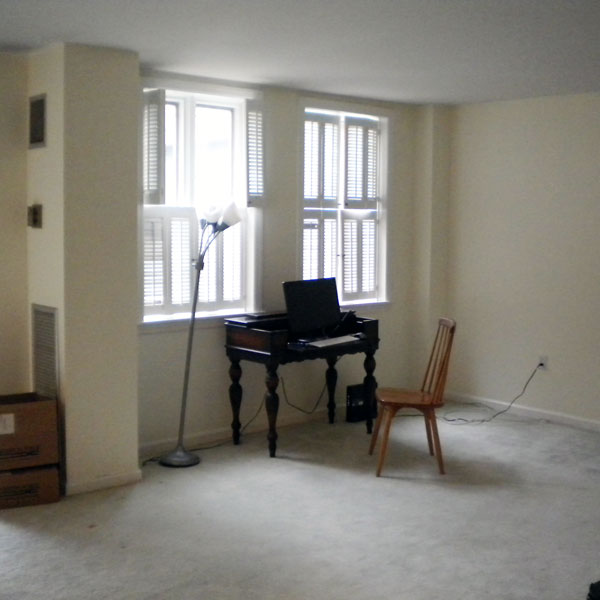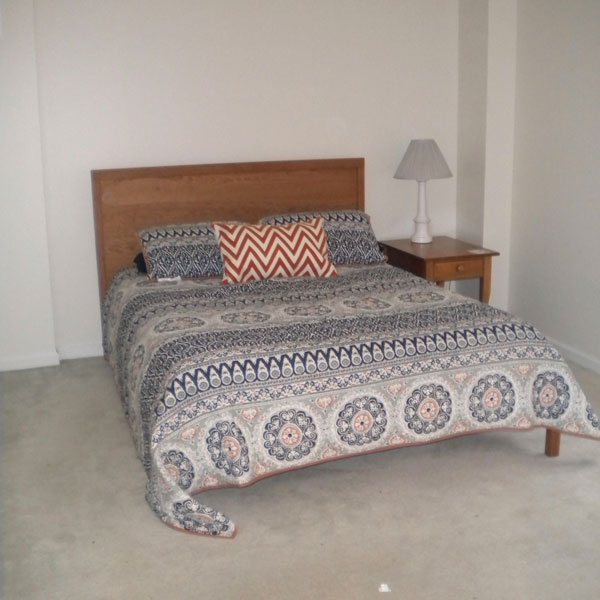 When we met at the apartment, it was immediately apparent that in addition to updated colors and finishes, the space would benefit from being opened to capture more of the natural light and create a flow that was sorely lacking.
While we knew a cosmetic makeover was an essential part of the renovation process, I was also able to introduce design changes that would truly enhance the spaces. The kitchen had outdated flooring, finishes, lighting, and laminate cabinetry. Plus, a small interior window to the living room was sealed by a set of shutters, which interrupted the flow of the layout and impeded the movement of light. Working with a local contractor, we were able to open the space and harness that natural light, creating a more usable and interesting space.
New cabinetry for the kitchen and two bathrooms added a fresh look, while the quality of the products will stand up to years of enjoyment. Stripping the apartment of tired carpeting and tile and replacing it with wood flooring was another valuable step in creating a fresh, warm, inviting appeal within the space. We chose to feature many fabrications from throughout New England—for the cabinetry, quartz countertops, and lighting fixtures which gives the apartment an authentic and welcoming feel.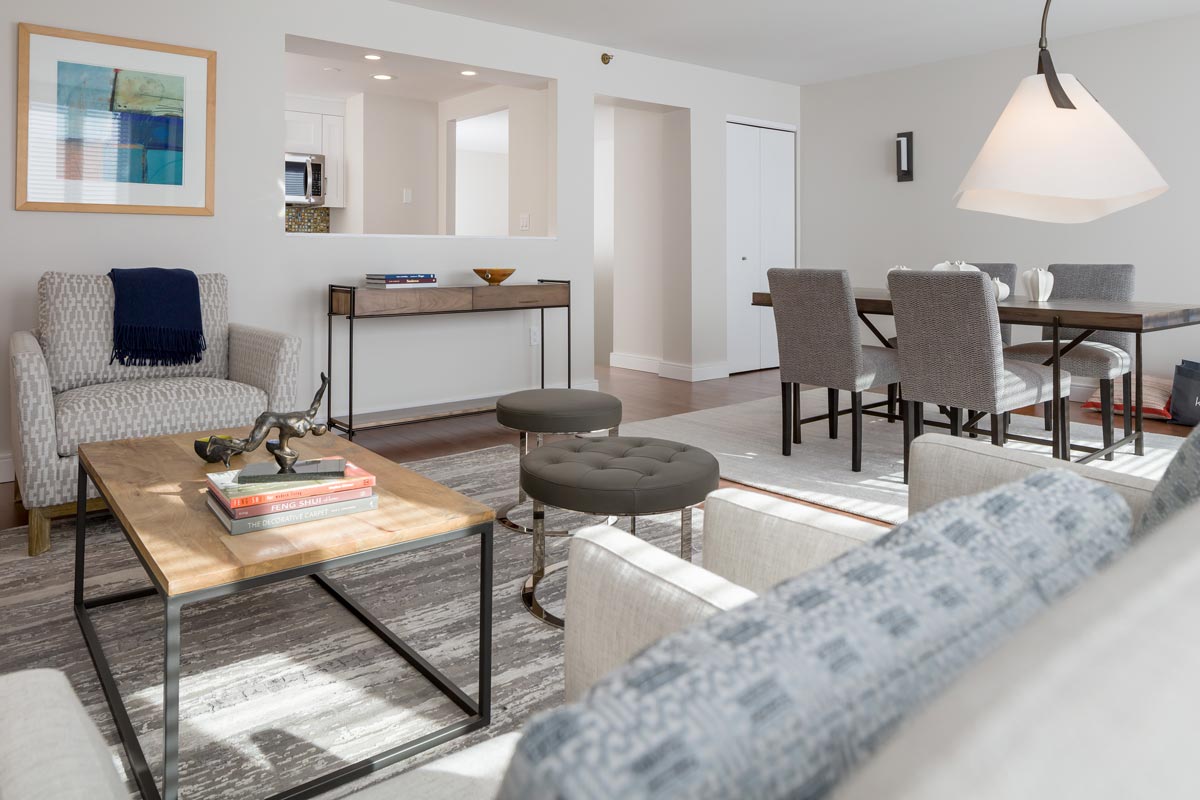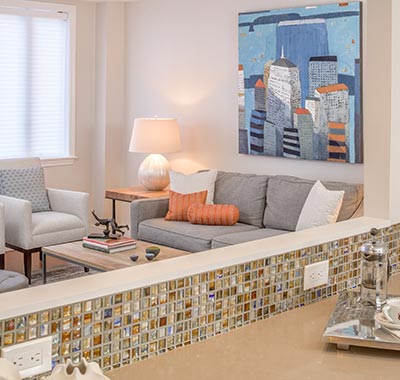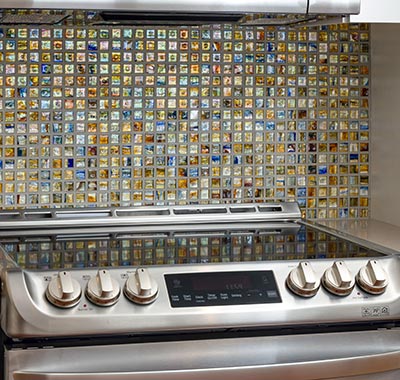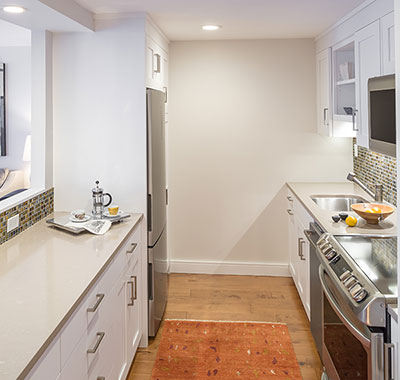 Part of what made the process so rewarding for both myself and our clients was working with a Boston-based contractor that I have established a great relationship with during the past 10 years. We've done numerous renovation projects with this company and are always pleased at their attention to detail and ease using our design to complete beautiful homes.
From designing the space and overseeing the renovations to the placement of the final throw pillow, our goal is to understand the clients' lifestyles and tastes and seamlessly translate these to creative design decisions that result in a space that reflects their personalities at the deepest level.